CLARe3, FU Berlin, March 6–8, 2017 – International Conference
Click here for more information
and follow us on Twitter: #clare3
CLARe4 Helsinki
27 February–1 March, 2019
SUBSCRIBE  to  CLARe's  Mailinglist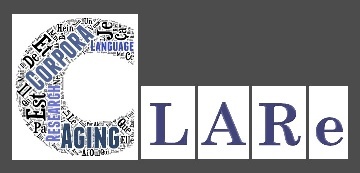 ---
Fundamentals
"It is ultimately inadequate to characterize the linguistic dimension of normal social ageing as the avoidance of decremental pathologies" (Coupland / Coupland 1990, 452)
"Qualsiasi generalizzazione in merito alle capacità linguistiche degli Anziani è sconveniente e fuorviante" (Taddei Gheiler 2005, 20)
"Alte Menschen sind nicht Mitglieder einer homogenen Kategorie. Genau das Gegenteil ist der Fall. Altern ist gekennzeichnet durch Plastizität (Formbarkeit), Variabilität zwischen Funktionen und Personen und ein hohes Maß an biografischer Individualität. Erst die Pathologie wie die Altersdemenz setzt dieser Vielfalt deutlichere Grenzen, zumindest was die Entwicklungsrichtung betrifft" (Baltes 2007, 16)
 

References

Baltes, Paul B. (2007): «Alter(n) als Balanceakt». Gruss, Peter (ed.): Die Zukunft des Alterns. Die Antwort der Wissenschaft. Ein Report der Max-Planck-Gesellschaft. München: C.H. Beck, 15–34.

Coupland, Nicholas / Coupland, Justine (1990): «Language and Later Life». Giles, Howard / Robinson, Peter (eds.): Handbook of language and social psychology. Chichester, et al.: Wiley, 451–467.

Taddei Gheiler, Franca (2005): La lingua degli anziani. Locarno: Osservatorio linguistico della Svizzera italiana.
...