...
Tip
A quick view

In the learning environment SUCCEDO, study applicants can prepare themselves for the admissions exam in the subject French Philology. Accompanying this, the blog SUCCEDO provides news and links to additional material as well as the possibility to communicate and exchange thoughts with others as well as the lecturers. The aim of the blog was to inform about the specialities specialties of the admissions exam and what one is expected to bring with them regarding the language skills for the bachelor.
The offer provided by SUCCEDO was awarded the FU e-learning funding prize 2010 category "Good practice examples for e-learning / blended learning scenarios in teaching".
...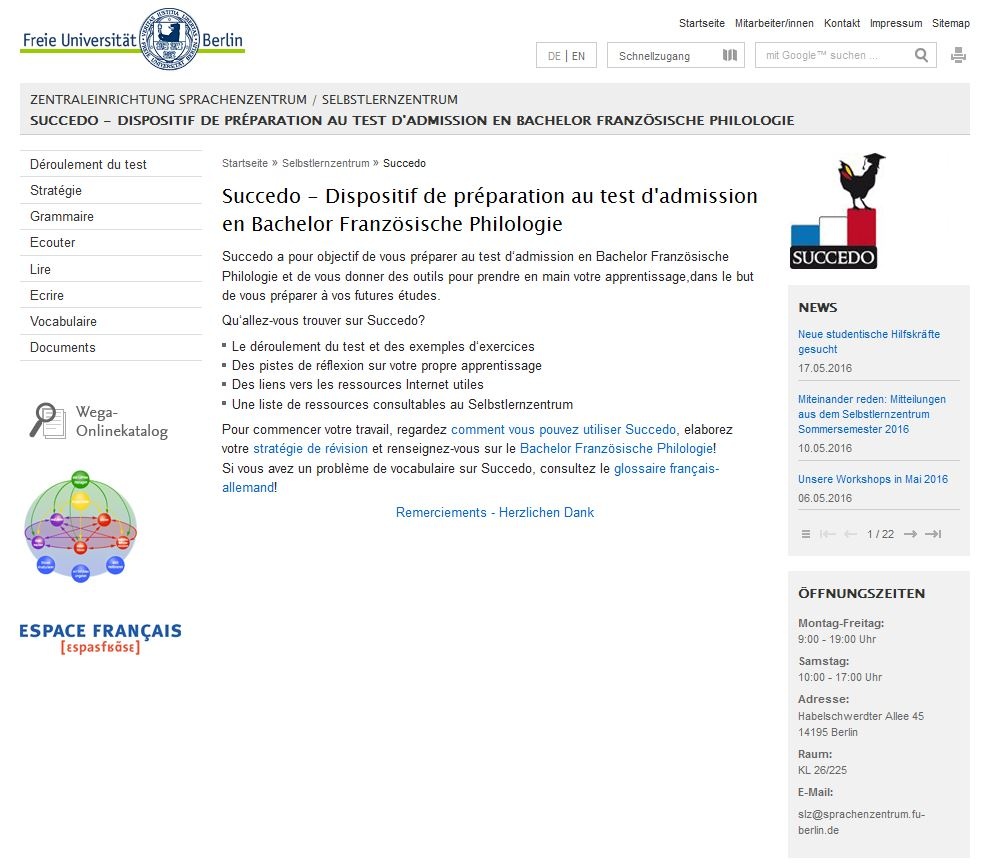 Illustration 1: Screenshot of the learning environment SUCCEDO
...